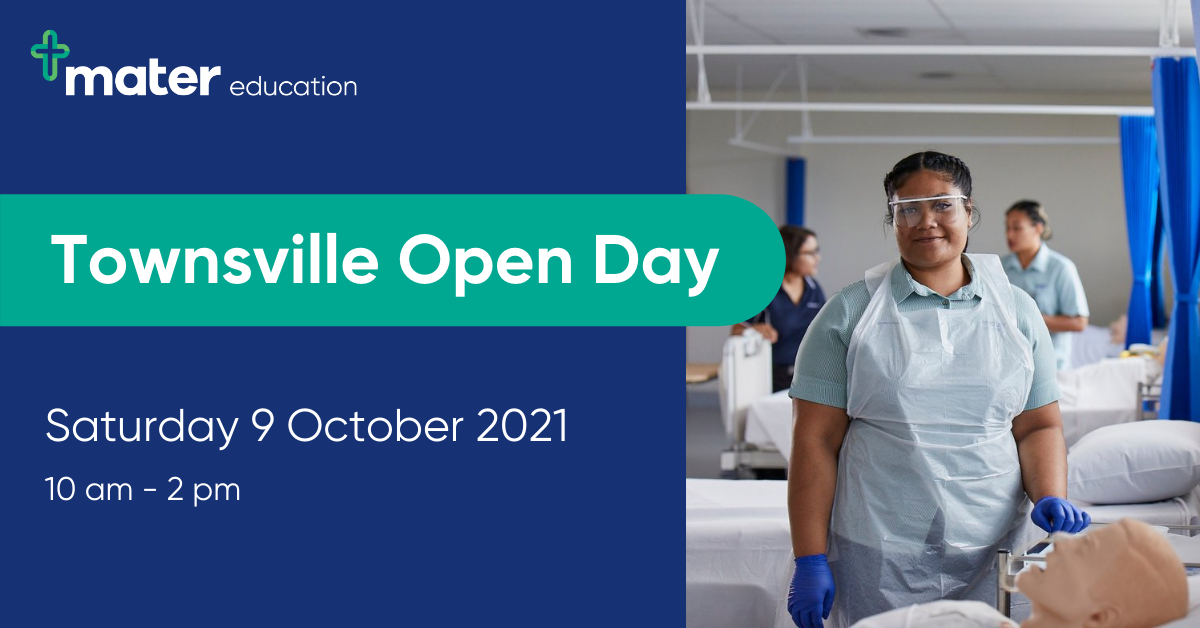 Are you passionate about a career in healthcare? Our range of courses will get you there.
Register for Mater Education's Townsville Open Day and you'll get the opportunity to speak directly with current students and educators about our popular Diploma of Nursing intakes and VETiS courses commencing in 2022, as well as explore the Mater campus.
Date
Saturday 9 October 2021
Location
Conference Centre, Mater Private Hospital Townsville 25 Fulham Road, Pimlico QLD 4812
Program
Information session followed by Q&A
Campus tour and live simulation
What do I do?
Simply register your details along with your preferred session time.
We look forward to seeing you!