Helen Wellington
Celebrating International Year of the Nurse and Midwife, in honour of the 200th anniversary of Florence Nightingale's birth.
For ICU Clinical Coach Helen Wellington, one of the best things about being a nurse is the connection with her patients and their families.
"It's really special when the families of deceased families come back to thank you for what you've done for them and their loved ones during such a difficult time," she said.
"But there's nothing better than seeing people who are so sick making a full recovery and watching them leave the hospital knowing that you were part of the process."
Helen says she's often been caught off-guard finding out she's made such a big impact on a past patient's life long after their recovery.
"The one that stands out is a young girl who approached me on the first day of university," she said.
"I was to teaching her class and she asked if I remembered nursing her a few years before and said I did remember her.
"She said that I was the reason she wanted to become a nurse because I was so kind to her when she was sick. I won't lie, I did cry. It was such a beautiful thing to hear."
Helen's own inspiration to become a nurse came when she did two weeks' work experience at the Mater in Year 12. Having instantly fallen in love with the work, she enrolled in an EN program that included hospital-based training.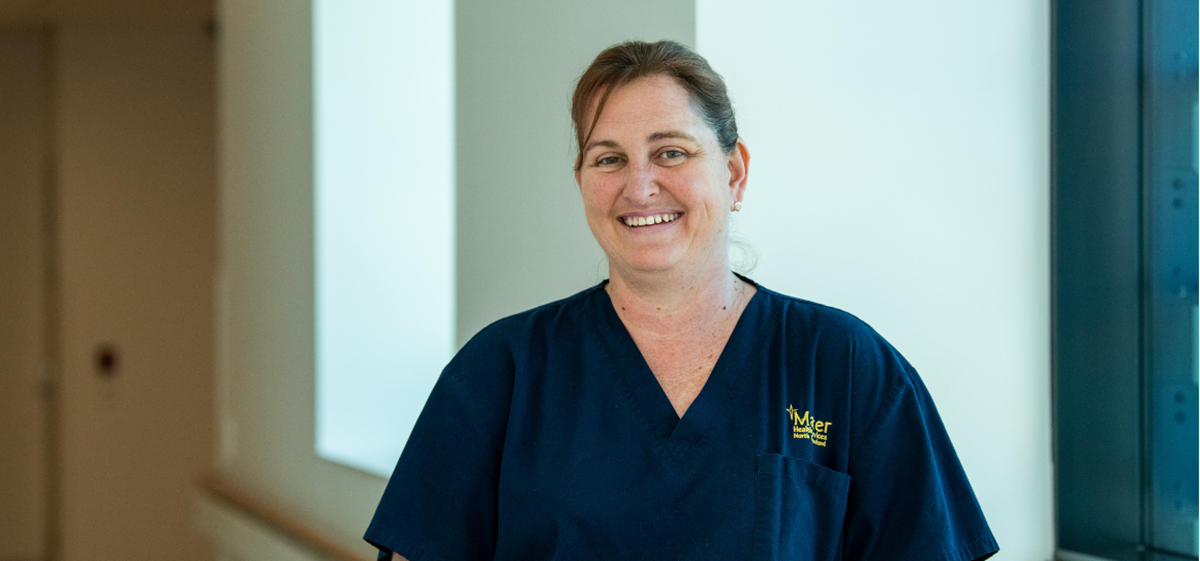 She completed her Bachelor of Nursing Science at James Cook University, working at Mater while she studied. After completing her degree she worked at Nambour General Hospital before returning to Townsville and Mater where she's worked in ICU, CTU and medical.
Since then she's also finished her ICU Postgraduate Certificate and Masters of Nursing Studies which allows her to pursue her second love.
"I am very passionate about education," she said.
"For the past four years I've worked as a casual staff member at JCU teaching workshops and tutorials to the undergraduate nursing students, which is great. I've also facilitated JCU students at the Mater a few times.
"I love being a nurse. It's such a rewarding profession. Your day is different every day.
"You meet so many people and it really is a privilege to be able nurse people in need and share good and bad times with them and their families."