Who governs Mater Private Hospital Townsville?
As part of Mater Group, Mater Private Hospital Townsville is governed by the Board of Mater Group and managed by a locally based Executive Team. Together, collective leadership and expertise guide the strategic directions and operations to ensure we stay true to our overarching Mission and Values.
Our ownership
Canonical responsibility for Mater Private Hospital Townsville was transferred from the Sisters of Mercy to Mercy Partners in 2013. Mercy Partners was established in 2008 by the Queensland Congregations of the Sisters of Mercy, and incorporated in 2009 under the Roman Catholic Church (Incorporation of Church Entities Act 1994 Qld).
Mercy Partners was approved by the Holy See as a Public Juridic Person (PJP), giving it legal status within the Catholic Church (both canon and civil law). Mercy organisations throughout Queensland were transferred to the ownership of Mercy Partners, including Mater Private Hospital Townsville.
Mercy Partners is a not-for-profit entity established to govern the ministries owned and operated by their founding congregations of the Sisters of Mercy in health care, education, aged care and community welfare. It is a registered charity under Australian taxation law and reports to the Australian Charities and Not-for-profits Commission.
This change in ownership and governance has not altered our day-to-day operations or our Mission and Values.
Mater Group - Board of Directors
Our board is comprised of highly experienced professionals with diverse backgrounds and interests. Each has extensive experience guiding organisations through critical phases of change. Their combined knowledge and skills equip us with the vibrant and cohesive leadership we need to successfully integrate the fields of health, education and research, and extend beyond the traditional boundaries of healthcare.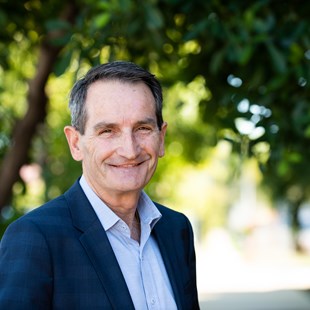 Francis Sullivan 
CHAIRMAN OF THE BOARD 
Francis Sullivan is the Chairman of the Board at Mater Group. Before commencing at Mater he was Chief Executive Officer at the Truth, Justice and Healing Council, and Secretary General of the Australian Medical Association (AMA). Francis is committed to equity and justice and has been highly successful in bringing a social conscience to the political debate on health and aged care issues.
He spent 14 years as the Chief Executive Officer of Catholic Health Australia (CHA), speaking for 73 private and public hospitals and more than 500 aged care services across Australia.
Prior to this, Francis was Senior Adviser to the Minister for Health in Western Australia. Francis has a Masters in Theology from Loyola University in Chicago and a Bachelor Degree in Politics from Curtin University, Western Australia. In 2008, the Australian Catholic University awarded him an honorary Doctorate for his work in public health advocacy.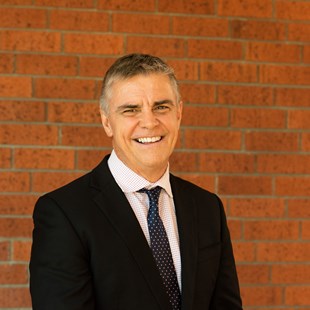 Patrick Brady 
DIRECTOR
Mr Brady was appointed to the Board of Mater Health Services North Queensland Limited in May 2014 and appointed as Chair in January 2017. In 2019, Mr Brady was appointed to the Mater Group Board of Governance.
Mr Brady has more than 35 years' experience in the civil engineering industry in metro and regional Queensland, across urban development, public infrastructure, agriculture and mining engineering. Mr Brady is a Founder and Executive Director of Premise, one of Queensland's leading engineering firms providing engineering, environmental, water and agricultural consulting services from eight locations across Australia, Port Moresby and Vietnam. Mr Brady's previous Board positions include Chair of the Port of Townsville Limited, Townsville Branch president of the Urban Development Industry Australia (UDIA).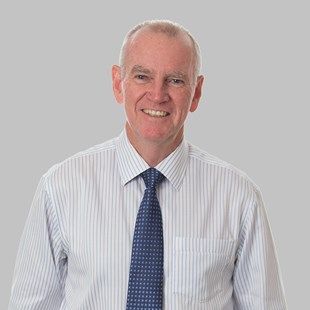 Gerard Houlihan
DIRECTOR
A Solicitor of the Supreme Court of Queensland, Gerard's association with the health and aged care ministries of the Sisters of Mercy commenced with his appointment to the then Health Services Board in 1994. He has served as Board Chair and had previously served on the General Administrative Committee of the Rockhampton Mater. When Mercy Health and Aged Care Central Queensland Limited (MH&ACCQL) was incorporated as a separate entity in 2001, Gerard continued as a Director on the MH&ACCQL Board and has since remained on the Board.
Gerard is a partner in Rees R & Sydney Jones Solicitors and is highly respected in both the legal and wider community.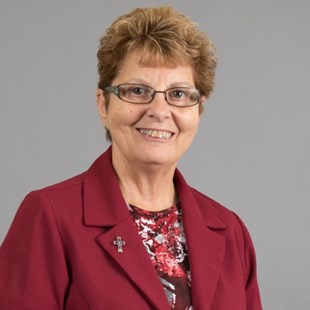 Sr Sandra Lupi RSM
DIRECTOR
In November 2018, Sr Sandra Lupi RSM was appointed to the Mater Group Board.
Sr Sandra is a member of the Brisbane Sisters of Mercy and was a member of Mercy Partners Council from 2012 - 2017.
She has 15 years' experience in leadership in the Congregation and extensive experience in leadership and governance in the not-for-profit sector, where she led significant governance changes leading to the establishment and formation of incorporated Boards in health, education and welfare.
Since 2014, Sandra has been a Director of Mangrove Housing Ltd and serves as Deputy Chair. She is a member of the Risk Committee of the Board and Chair of the Board's Business Development Committee.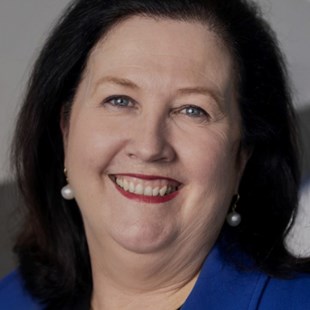 Jenny Parker
DIRECTOR
Jenny is the Oceania Health & Life Sciences Leader at Ernst & Young, with a proven track record in leading co-sourced and outsourced internal audit functions.
One of Ernst & Young's most experienced internal audit partners with 30 years' professional services experience, Jenny's technical knowledge is coupled with her naturally collaborative style and experience working with clients in the health sector.
Jenny has extensive internal audit experience in the health and human services sector, as the engagement partner for Metro South HHS, Mackay HHS, Darling Downs HHS, Mater Hospitals Group and Calvary Hospitals Group.
She has served as the engagement partner for Department of Housing and Public Works, Department of State Development, Ergon Energy, QSuper Limited, WorkCover Queensland, Brisbane City Council and Stanwell Corporation as well as St Vincent's Hospital Group.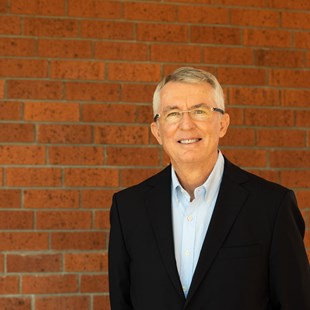 Dr John Rivers
Board Director
Cardiologist, Dr John Rivers, is an experienced Non-Executive Director in the hospital and health care industry.
He is a non-executive director of Wesley Medical Research and Cardihab, an E-Health enterprise developed by CSIRO.
Dr Rivers is skilled in business planning, risk management, strategic planning, business process improvement, and stakeholder management. He is a strong business development professional with a Grad Dip Applied Finance & Investment focused in Banking, Corporate, Finance, and Securities Law from Securities Institute Australia. He is an active angel investor with Brisbane Angels and a former Executive Chair of Health System Regulator (HQCC).

Virginia Ryan
DIRECTOR
Virginia was appointed Deputy President of the Mental Health Review Tribunal in 2017. She sees some 62 Queensland Health and private hospital mental health sites throughout Queensland, interacting daily with those who face significant illness challenges, and those who support and treat them.
Virginia has degrees in Arts and Law from Sydney University. She has more than thirty years' experience as a lawyer. She has worked at Caxton Legal Centre, was the state convenor of the peak body for community legal centres, and a volunteer lawyer at other legal centres. She has been a Registrar in a federal court, and has extensive experience in administrative law, having been an administrative decision maker for more than 16 years. She has been a member of a number of tribunals, both federal and state, including the Social Security Appeals tribunal, the Queensland Civil and Administrative Tribunal, and the Mental Health Review Tribunal Queensland.
Virginia has been a member of a catholic school board, a Commissioner on the Legal Aid Commission of Queensland, and a member of an Australian Health Practitioner Agency board. She has been an accredited mediator, and is committed to fair processes, collaborative decision making and transparency and accountability in governance.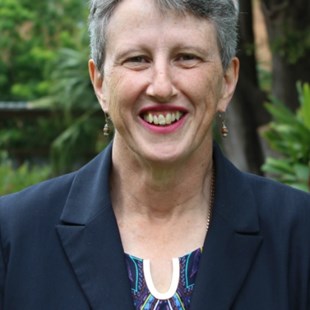 Jane Yacopetti
DIRECTOR
Jane has more than thirty years' experience in the private and public sectors of health, and has held senior executive roles in a large regional health organisation and in several tertiary health institutions in Australia. Her management experience, qualifications and expertise are extensive and varied, giving her a key perspective on the complexities and challenges currently facing the industry. Jane has worked internationally and in rural and remote communities, experiences that have provided her with a valuable insight into the challenges involved in delivering health services in often difficult environments.
In the last 15 years Jane has run a successful health consultancy business, which she established to provide high level health management consultancy and advice to clients in the public and private health sectors.
Jane has extensive experience with major health infrastructure projects and has also managed the organisation change components of large capital projects in Australia. Jane completed a two-year assignment with the Queensland Children's Hospital Capital Development (a $1.4 billion program of works) as the Executive Project Director. Following this, Jane was engaged to assist with the change management and transition of the services to the new Royal Adelaide Hospital, a $2.4 billion Public Private Partnership for the South Australian Government.
Jane has served as a member of Children's Health Queensland Governing Board since 2013, serving as Deputy Chair from 2013-2017.
Jane was appointed to the Mater Group Board in February 2019.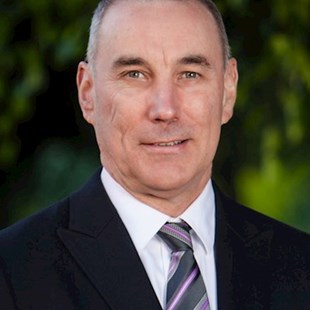 Laurence Rogencamp
COMPANY SECRETARY 
Laurence is a solicitor of the Supreme Court of Queensland, having been admitted in 1987.
He has practised principally in the corporate and commercial areas of law. He was Chair of Mater Health Services North Queensland, and Company Secretary of Mater Misericodiae, Holy Cross Laundry Ltd, Mater Education Ltd and Mater Foundation. He is a Graduate Member of the Australian Institute of Company Directors.
He has held the position of Company Secretary since July 2001.