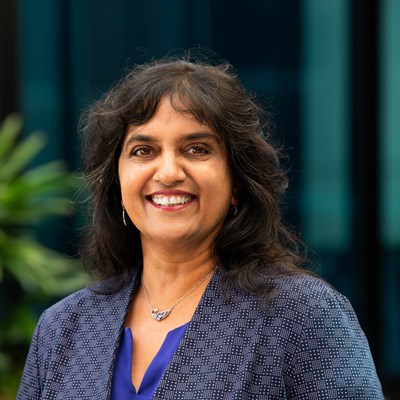 Dr Nita Bartlett
Breast surgery
General Surgery
Practice
Level 3, Suite 8, 25 Fulham Road
Pimlico QLD 4812
Biography and Clinical interests
Dr Nita Bartlett has clinical interests in breast cancer surgery incorporating contemporary oncoplastic techniques, surgery for benign breast conditions, immediate and delayed breast reconstruction, implant-based breast reconstruction following weight loss surgery as well as general surgery (abdominal wall hernia repairs, skin cancer surgery).
Nita graduated in India and undertook general surgery training in the UK and New Zealand. She was appointed as a consultant general, melanoma and breast surgeon in New Zealand for two years prior to completing an accredited Fellowship in oncoplastic breast surgery (OPBS) in Sydney in 2018 (BreastSurgANZ). Nita was awarded a Graduate Certificate in OPBS from the University of Sydney in 2017 and now assists in running the university's OPBS Masters course.
Nita was appointed by Townsville University Hospital as Staff Specialist Surgeon at the start of 2019 and is the first fully accredited breast surgeon with specialist skills in oncoplastic breast surgery in North Queensland.
Since 2019, Nita has led and established the Oncoplastic Breast Surgery services at Townsville University Hospital and chairs the weekly breast MDT working in partnership with BreastScreen Queensland.
Nita enjoys educating undergraduates and aspiring surgeons as well as conducting research and is committed to keeping up to date with the latest developments in her field.
Nita practices privately at Mater Private Hospital Townsville.