Hospital hails volunteer 'treasures'
Townsville healthcare volunteers are being recognised for their contributions as Australians join the celebrations for National Volunteer Week today.

National Volunteer Week is the annual celebration acknowledging the generous contributions of our nation's volunteers and runs from Monday 18 May to Sunday 24 May with the theme 'Changing Communities. Changing Lives.'
Mater Health Regional Executive Director Gerard Wyvill said National Volunteer Week was a great opportunity to recognise the significant contribution of volunteers who work at the hospital.
"We have an army of volunteers who work across the Mater in a variety of roles and they make such a difference to the overall experience for our patients and their families," he said.
"They do everything from greeting and escorting patients and their visitors; to providing transport through the courtesy bus. Some volunteers help out with administrative tasks, arrange flowers, or assist with patient feedback.
"Our volunteers are living examples of Mater's values with their warm and compassionate interactions with patients and their families. The kindness and sensitivity they show patients, gives our organisation its heart and soul."
Mr Wyvill said it was particularly timely to show appreciation for the hospital's volunteers with the ongoing response to COVID-19 restricting them from carrying out their regular volunteer duties.
"Unfortunately, the restrictions in place for COVID-19 have meant that we haven't been able to have our volunteers onsite over the last few months, and we've really missed their presence," he said.
"They bring so much joy to the patients, their families and the staff at Mater so not having them around has been a bit sad, but it's really emphasised how important their contribution is.
"We are incredibly grateful for the way they give their time, energy and wisdom to the entire hospital community and we can't wait to see them back again soon."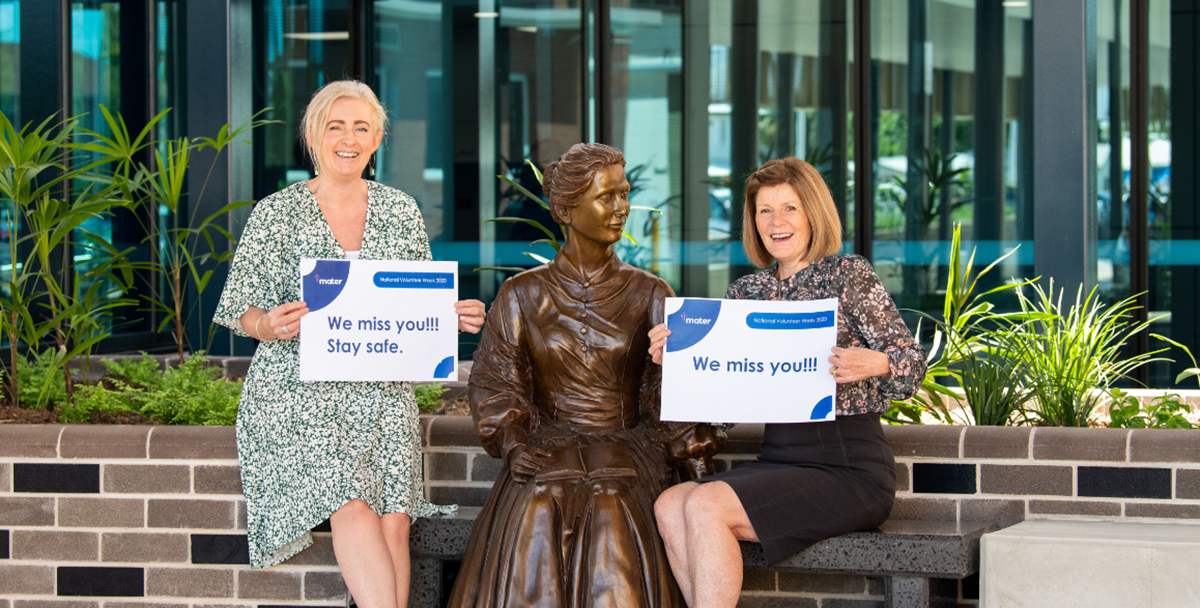 Mater's Director of Mission Alanna Jacoby said the hospital's volunteers are an important source of comfort for patients, families, and staff alike.
"Volunteers play a crucial role in our healing ministry by providing that personal touch for patients and their families," she said.
"Our volunteers have strong community links. They live locally and most of them have directly experienced Mater healthcare, either as a patient or as a family member.
"They really enhance the hospital experience and do a tremendous job helping to ease anxiety for patients and their loved ones when they come to hospital.
"Their compassionate support and warm, friendly manner makes a difference in the lives of those who come to Mater. They are all treasures!"