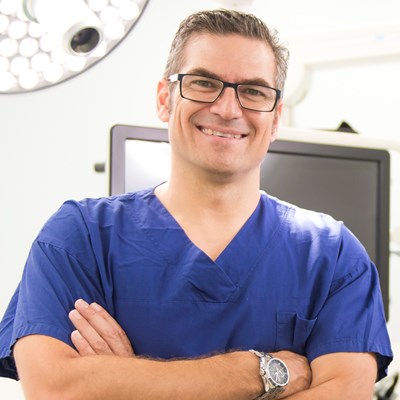 Dr Garth McLeod
Bariatric Surgery
Bariatric Surgery; General Surgery
General Surgery
Practice
Weight Loss Solutions Townsville
42 Fulham Road
Pimlico QLD 4812
Biography and Clinical interests
Dr Garth McLeod is a Laparoscopic Bariatric and General surgeon with a clinical interest in weight loss management and metabolic conditions.
Dr McLeod obtained his Bachelor of Science (BSc) in 1991 at the University of Auckland, his Bachelor of Human Biology (BHB) in 1995 and Bachelor of Medicine Bachelor of Surgery (MBChB) in 1998 at the Auckland School of Medicine. He then completed his advanced surgical training between 2011 to 2014.
Dr McLeod is a Fellow of the Royal Australasian College of Surgeons (RACS) and a member of the Australian & New Zealand Metabolic and Obesity Surgery Society (ANZMOSS).
Alongside acclaimed bariatric surgeon Dr George Hopkins, Dr McLeod completed a 12 month fellowship in bariatrics in 2015. He has comprehensively trained in all facets of weight loss surgery including sleeve gastrectomy and gastric bypass—both single loop (mini gastric bypass) and classic Roux-en-Y. Dr McLeod also has extensive experience in revision surgery.
Upon completion of his fellowship, Dr McLeod commenced private practice at Noosa on the Sunshine Coast. At this time, he established Weight Loss Solutions Sunshine Coast with fellow bariatric surgeons Dr James Askew and Dr Benedict Mackay.
Dr McLeod consults in Townsville alongside Dr Benedict Mackay year-round, providing cover for their patients across the group.